Studio Bark
Programme Producer/Mentor
2021- Ongoing
In 2021, Stephenson & set up a mentoring programme to offer young people from under-represented backgrounds the opportunity to gain practical architectural film-making skills. The programme is designed to give students on site experience, alongside workshop training - from learning storytelling devices and interview techniques, through to gaining technical skills and understanding the editing process.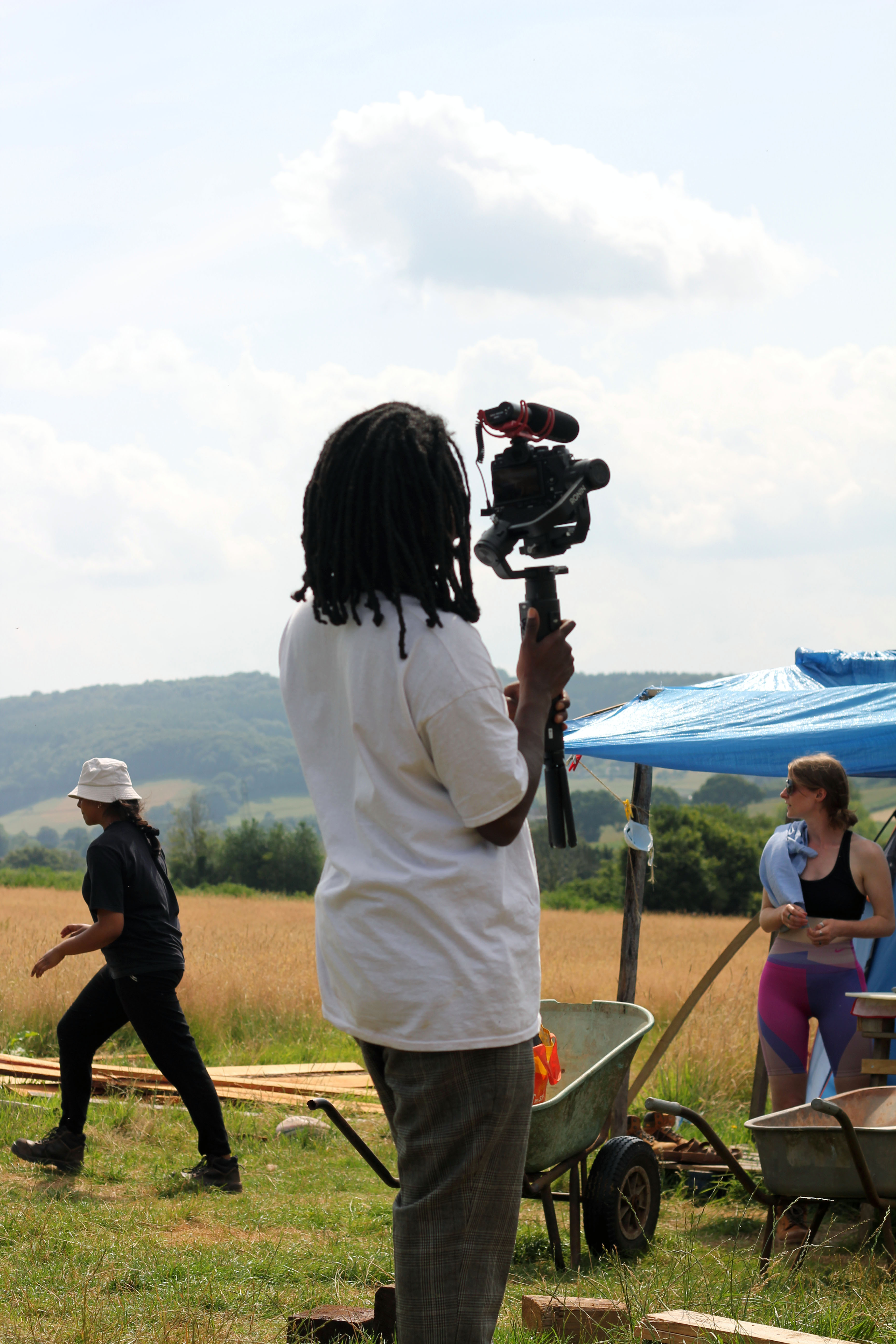 The brief from Studio Bark was to document their summer school programme that saw a group of students build a house over the course of one summer. Wanting to create a film that spoke of the build's process, Stephenson & offered eight young people in architecture the opportunity to gain architectural filmmaking experience. Recognising the lack of diversity in the profession and the intersecting barriers many people from under-represented backgrounds face, the programme offered all participants London Living wage plus expenses to try and ensure this programme was as inclusive as possible.
The programme for students is divided into a series of workshops, on site filming days and review sessions. Documenting the progress of the build over the course of the summer, the students (acommpanied by a mentor) visited the site in pairs - capturing B roll footage and conducting progress interviews. These on site sessions were supported by regular feeback sessions where mentees were able to feedback to one another about the building progress, changes to the storyboard, and share any tips and techniques. The programme concludes with a final workshop where footage is collectively reviewed, reflections shared, and the process of editing is discussed.
You can read Dezeen's Article about the project here:
https://www.dezeen.com/2023/02/16/studio-bark-nest-house-nbau/
24–09–2024